The Edgo Atrium was honored to welcome His Royal Highness Crown Prince Hussein to the landmark, green building of the heart of Amman's Abdali district.
Crown Prince Hussein was on an official visit to the building to visit Webhelp, a tenant at the Edgo Atrium, to promote Jordan's technology sector and the essential role it plays in providing jobs for young people.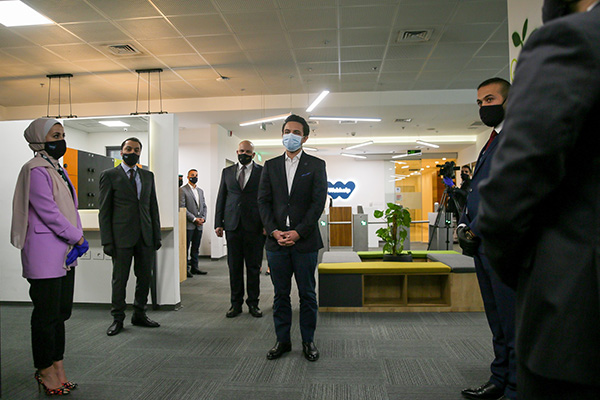 The Crown Prince's visit came as Jordan's economy was reopened following the Coronavirus pandemic and tenants at the building began coming back to work in greater numbers.
The building has enforced a wide range of measures to keep its tenants safe as they return to work, including an enhanced cleaning schedule, mandatory mask and glove-wearing and increased fresh air ventilation.
As a green building designed with the health and wellbeing of its tenants the Edgo Atrium is well-equipped to deal with the post-lockdown return. Features such as the SkyGarden, a rooftop space where tenants can work and rest in the fresh air and contactless AI technology in both the reception area and the car park provide a safe and healthy working environment.